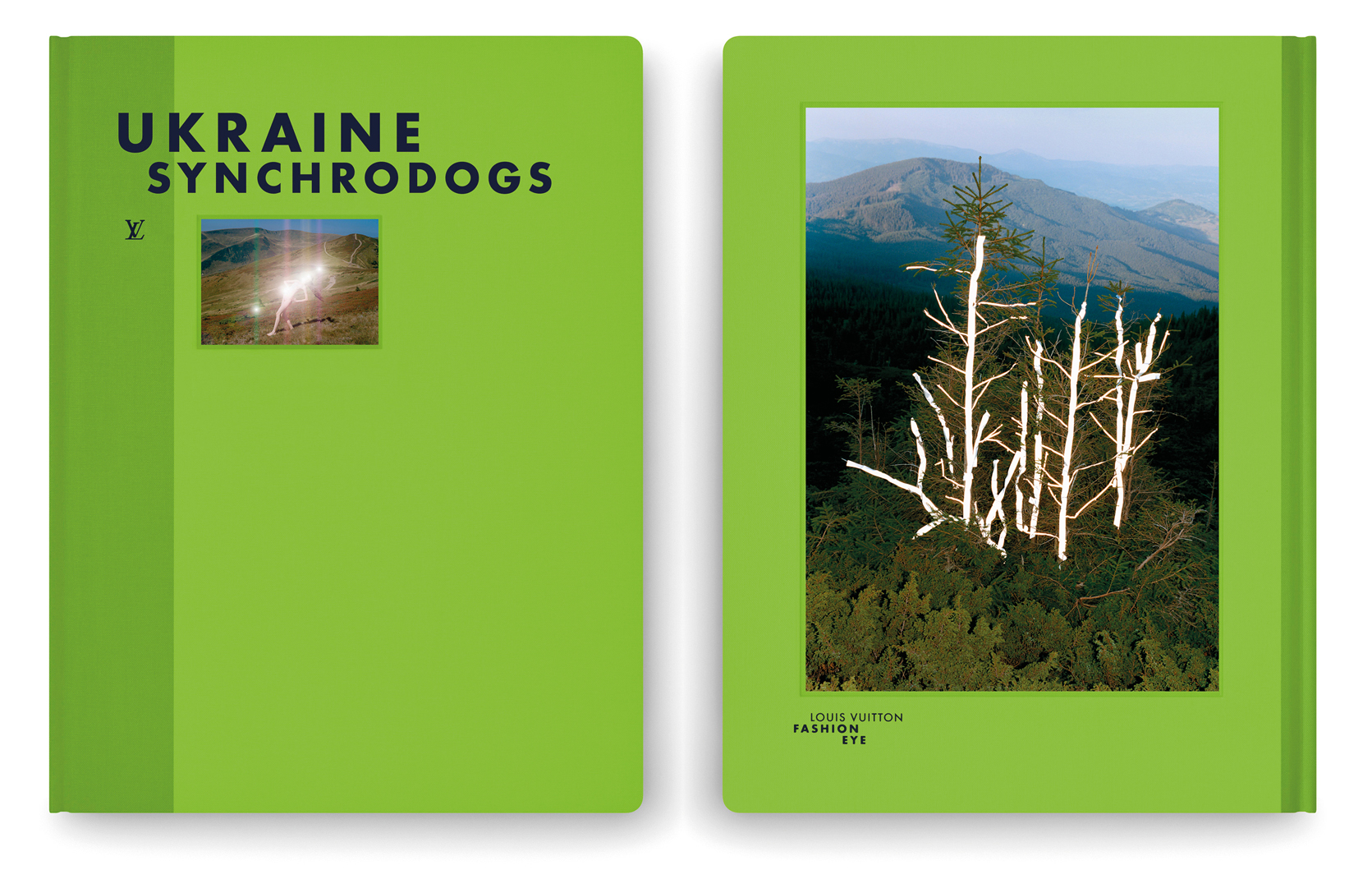 FASHION EYE OF UKRAINE


Synchrodogs new book published by Louis Vuitton, editor Patrick Remy.
Synchrodogs, the duo formed by Roman Noven and Tania Shcheglova, can often be found exploring the Ukrainian Carpathians by motorbike. Their "Slightly Altered" series, the fruit of several trips through these mountains, offers a fresh perspective on the intimate relationship between human beings and nature, also contemplating its headlong course toward a looming disaster. Through landscapes, dance and performance, they condemn deforestation and call attention to the plight of endangered species. It is an original vision populate by both dreams and nature, a land art project that ventures into nude photography, eve if some unbothered by clichés might perceive their approach as a nose-thumbing rebuke to the Soviet era's insistence that naked bodies only had their place in the great paintings of an earlier age.
From 8th October book is available in LV stores and selected bookstores around the world.
Discover the book
Press release

PRINTS

All our photos available to purchase as limited edition art prints on acrhival museum paper 310g, matte finish. Standard sizes are:
Please contact us for additional information:
synchrodogs@gmail.com
Galleries we work with:


Gallerie Urbane / Dallas, Texas, USA

Fahey Klein gallery / Los-Ageles, California, USA

STIEGLITZ 19 / Antwerpen, Belgium, EU

Office Project Room / Milan, Italy, EU

Haimney / Barcelona, Spain, EU

Dymchuk / Kyiv, Ukraine