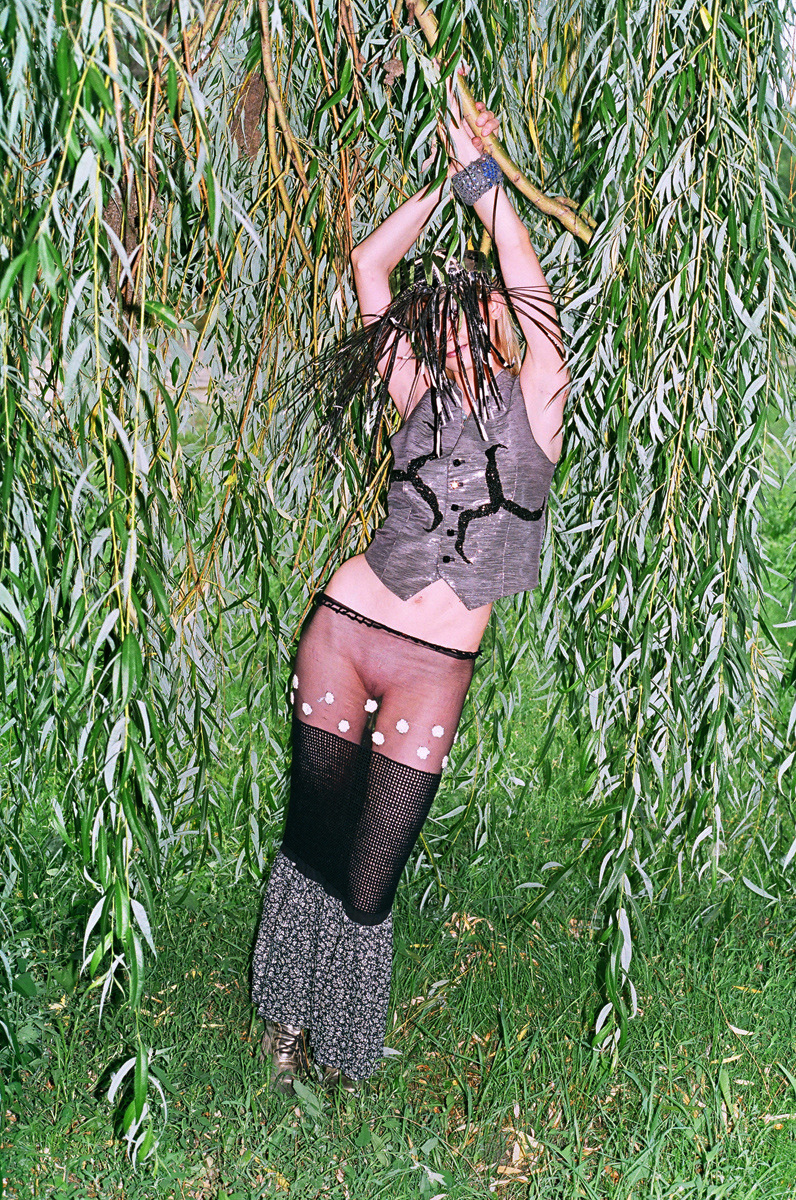 MISHA KOPTEV
The project is about Misha Koptev - 42 year old designer from Lugansk (Ukrainian city that is on the bottom of the rating of Ukrainian cities due to statistics about unemployment, drugs, alcohol, crimes etc.) Misha is one of those people not having any job, money, stability. He doesn't know how to sew, he didn't study design or fashion, he knows no fashion news from around the world, watches no TV, Internet, Magazines. In 1993 Misha Koptev created (not officially grounded by papers) Theatre of Provocative Fashion "Orchid", since that time the entrance fee is not more than 0.6 euro for a person to come and watch the show.
All the people on the pictures have no money, they drink alcohol really hard making provocative fashion shows in some crappy local bars, working for 1 bottle of vodka and some small amount of money. Misha himself is a genius born in Ukrainian ghetto, his clothes represent Ukrainian lifestyle to some extent.

The shooting took place partly in the flat of his mother, in one room of which he keeps his clothes. All the outfits are just on the floor mixed up with garbage, bugs, dirt, boxes, bones of dead animals he found on the street and uses for his collections. He rarely makes shows now, big part of his clothes is stolen by "models" (as some of them were imprisoned before, some are pregnant, some are sick, or just have no money to live decently). He buys clothes at flea markets, cuts some parts with the scissors, puts the crystals and strasses on, do make-up and old school body art. In his city he is a truly scandalous personality, he says "If I come to police and say I am Misha Koptev they put me into prison without explaining the crime".