📍Currently in Boston, USA


Currently in Boston, USA. Please contact us for any commercial collaboration synchrodogs@gmail.com







'Impossible Installations' project by Synchrodogs is a finalist of Lensculture art competition. Project is a visual representation of human and technology merging together to create photographic project of sculptures that are too surreal to exist in real life.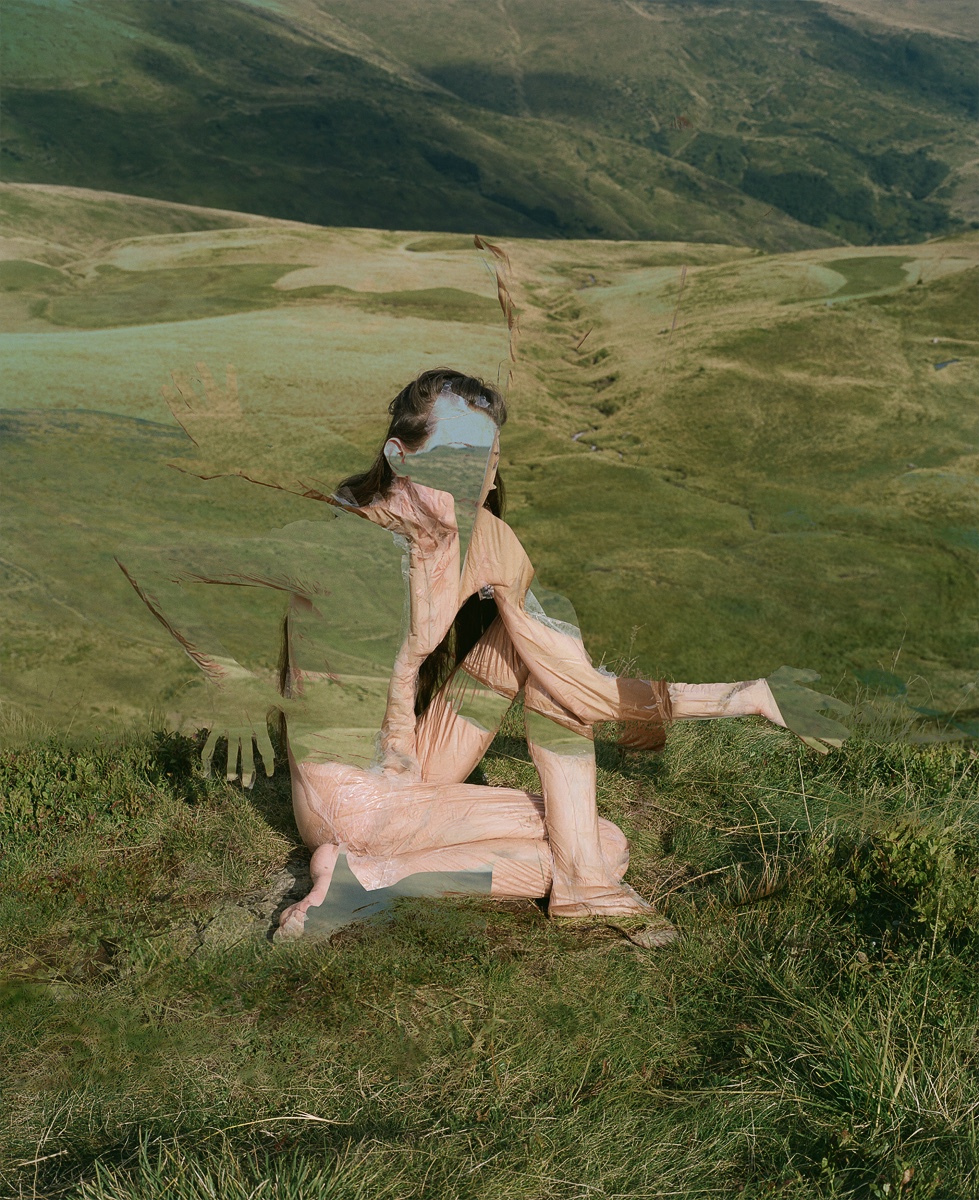 Synchrodogs starting to drop OG pieces to NFT. You can place bids here Vision of the Future








Come to our artist talk, moderated by Alice Scope at Vellum LA 16 June. After we will be at NY NFT art week, our shows dates and places will be published soon. Please contact us for any commercial collaboration synchrodogs@gmail.com








We dropped two rare projects on Superrare!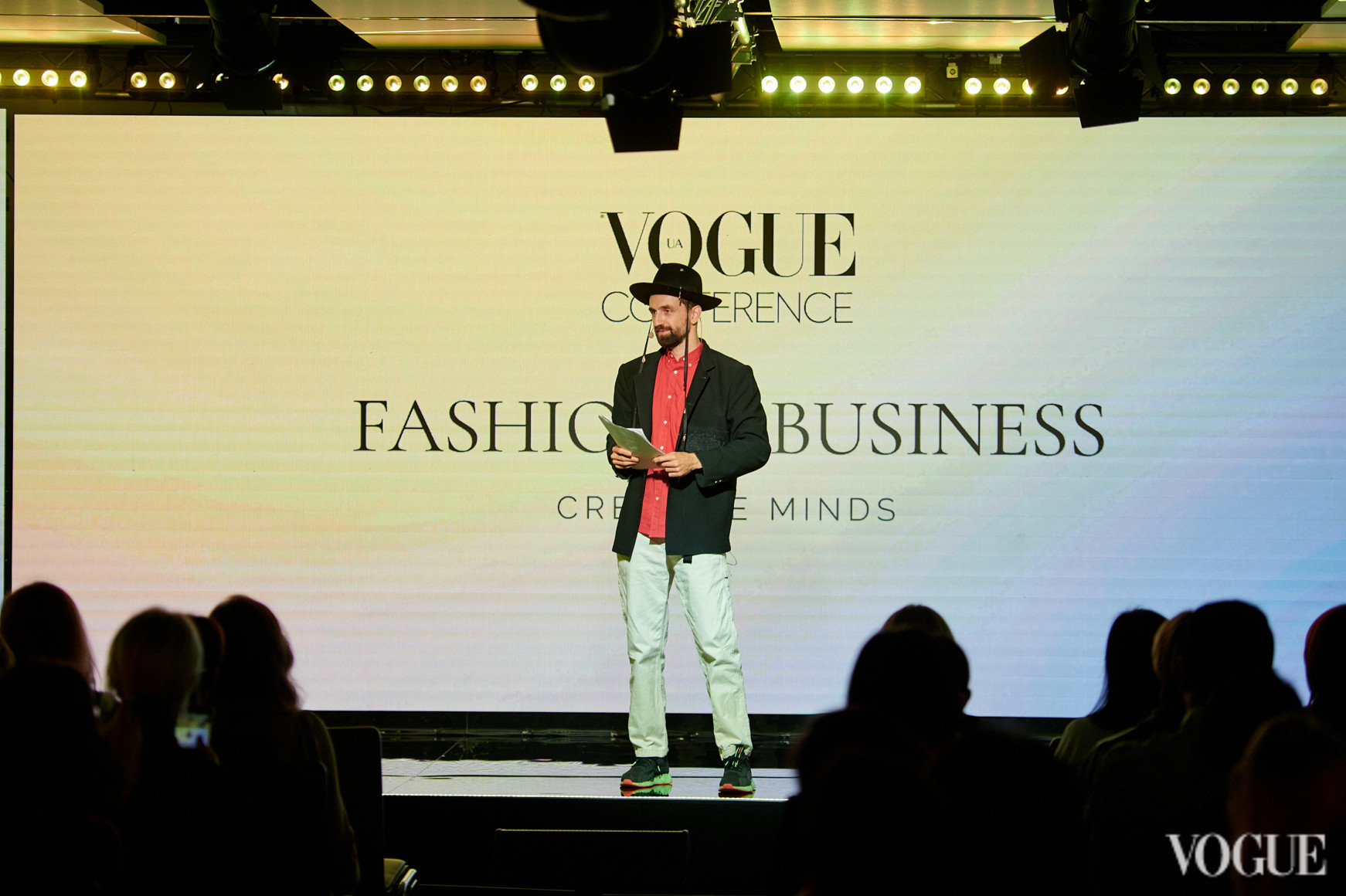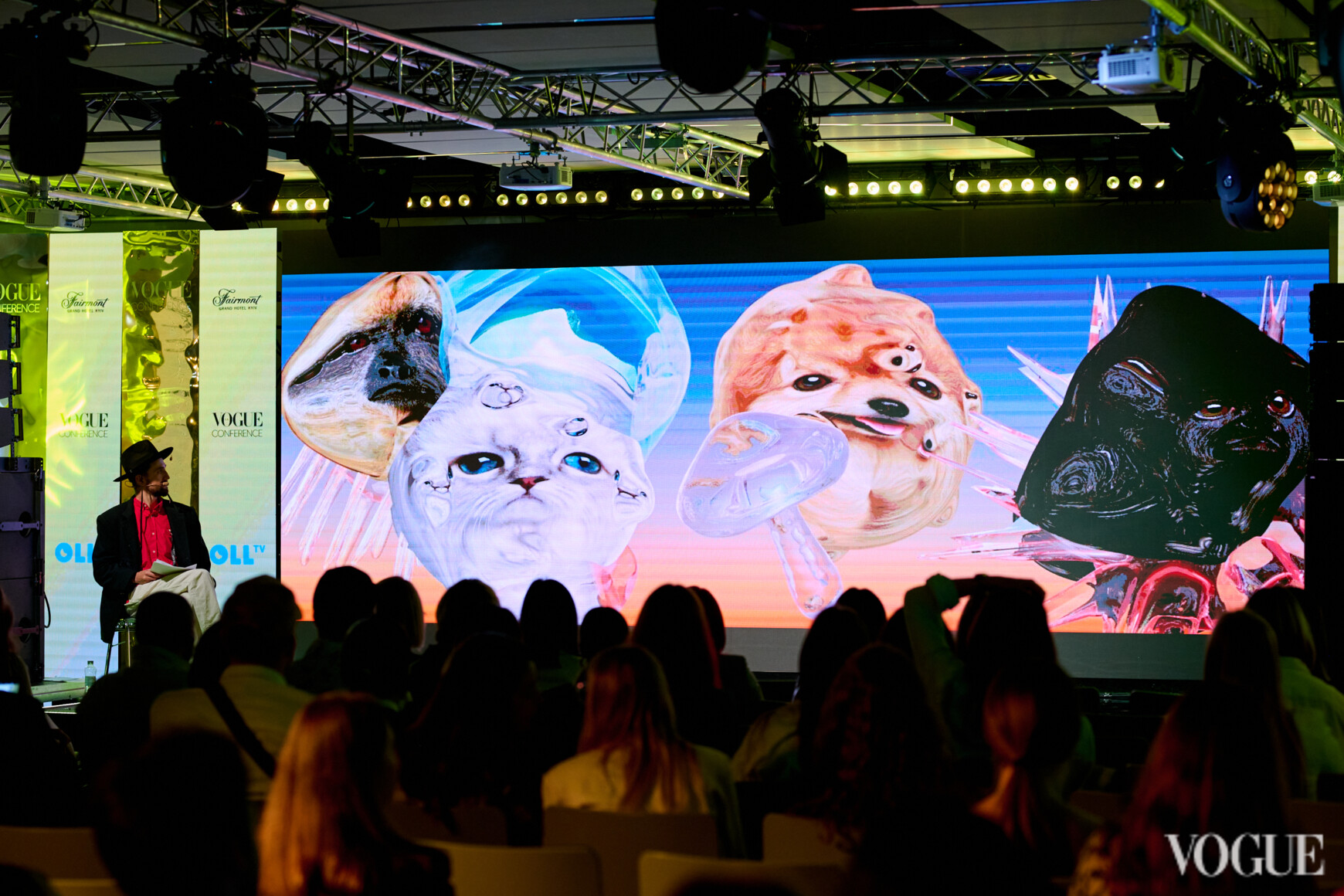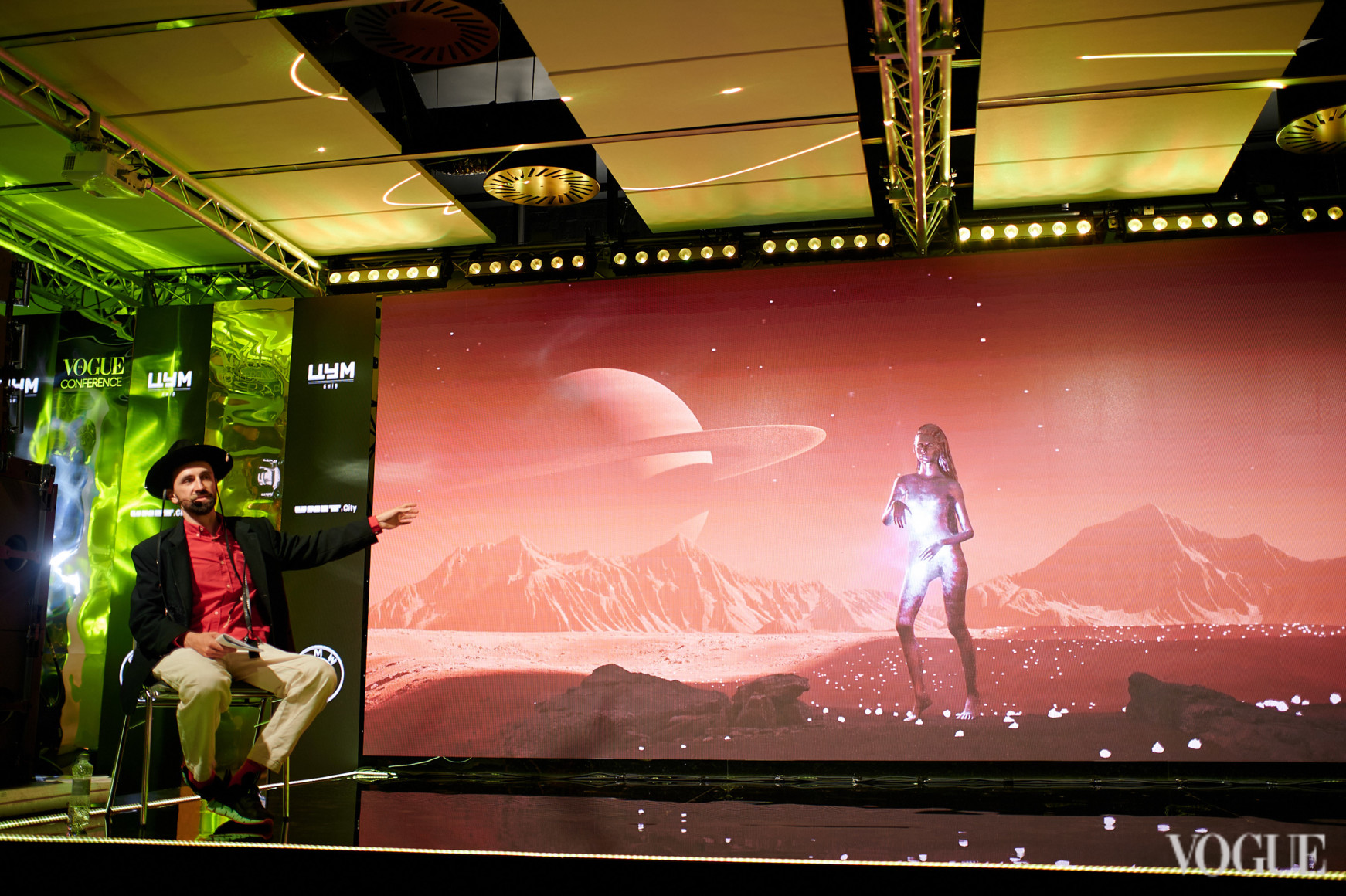 The project is about discovering hidden energy sources within oneself, and moving forward, widening one's subconscious to the point of no turning back, just like progress and innovation can not be reversed back once discovered and out in the World. We will drop it soon on Superrare nft platform.



Idea and art direction, model, sound, producers
Synchrodogs

3d artists (3d locations, vfx) :
Volodymur Bosiy
Stefan Batros
Simon Kounovksy
Alexander Dueckminor

Media support:
Vogue Ukraine

3d Animators:
Eugen Sinicyn
Volodymyr

3d model scan:
Deep3d studio

Rigging:
Studioz 3d

Render farm support:
https://xiruim-farm.net/






Festival events

҉ Nordic Lights festival, exhibition and artists talk, Norway, 27-31 Oct 21
҉ Paris photo LV book signing, 11-14 Nov 21
҉ PhMuseum exhibition, Bologna, Italy, 18 Nov 21
҉ Photo Vogue festival, Milan, Italy 20-23 Nov 21
҉ Los-Angeles, Jan 22




Book signing at Ofr store in Paris, 21 July, 18:00



We are happy to anounce a book signing event for our Fashion Eye of UKRAINE book published by Louis Vuitton,

21 July, 18-20 H, - 0fr bookstore Paris 20 Rue Dupetit-Thouars.

8th of July, 7-8pm, Arles - Le Buste et l'Oreille , LV popup bookstore, 3 Rue du Président Wilson, 13200 Arles, France, during Les Rencontres de la photographie festival

❤️ Welcome!




Synchrodogs dropping NFTs!



Foundation Opensea.io Rarible

Check out our drops on NFTs platforms, more Nfts coming soon! follow us on twitter ;)





Synchrodogs directed ad video
for Ruslan Baginskiy!



TSVIT HAUTE COUTURE CAMPAIGN

The 'TSVIT' couture collection is a cultural experiment, the experience of restoring forgotten manufacture technologies that were considered archaisms, and their introduction into the modern agenda. The poetic art project 'TSVIT' is a collaboration between the brand, two Ukrainian artists Synchrodogs and stylist Julie Pelipas.






eidition 1 of 1 1 Hour left!







We look back at a decade of work spanning numerous series and shot in different corners of the world!

highlights 23 powerful images that show the range of Synchrodogs' work, from extraordinary nudes to sublime, abstract landscapes. In addition to the photographs, the online exhibition includes a video created by the artists that offers a rare glimpse into their travels and a more expansive look at images shot over the last decade. A brief series of questions with the artists also accompanies the show, providing additional insight to Synchrodogs' creative process.

Watch the show: Galleri Urbane / Dallas, Texas, USA








FASHION EYE OF UKRAINE

Synchrodogs, the duo formed by Roman Noven and Tania Shcheglova, can often be found exploring the Ukrainian Carpathians by motorbike. Their "Slightly Altered" series, the fruit of several trips through these mountains, offers a fresh perspective on the intimate relationship between human beings and nature, also contemplating its headlong course toward a looming disaster. Through landscapes, dance and performance, they condemn deforestation and call attention to the plight of endangered species. It is an original vision populate by both dreams and nature, a land art project that ventures into nude photography, eve if some unbothered by clichés might perceive their approach as a nose-thumbing rebuke to the Soviet era's insistence that naked bodies only had their place in the great paintings of an earlier age.

From 8th October book is available in LV stores and selected bookstores around the world.

Discover the book

Press release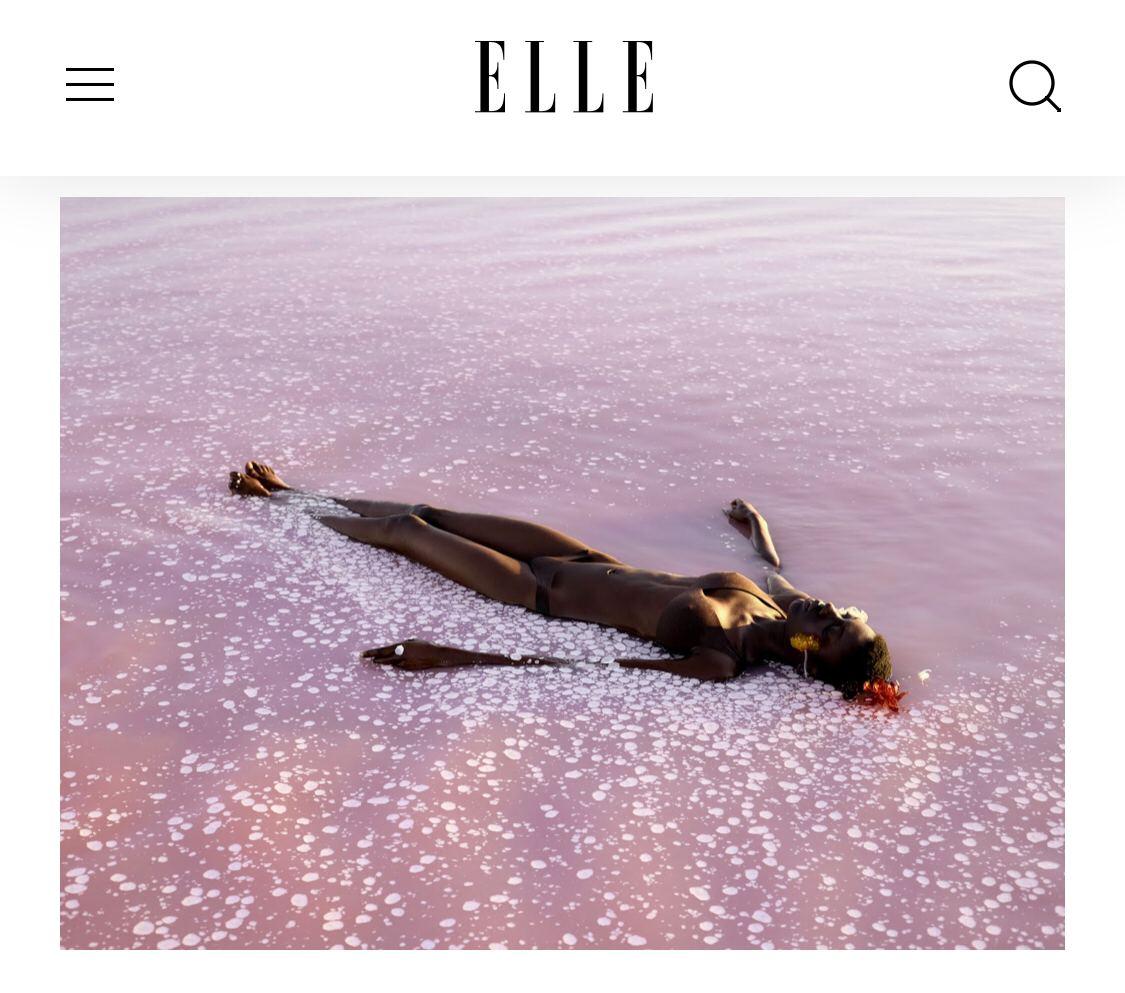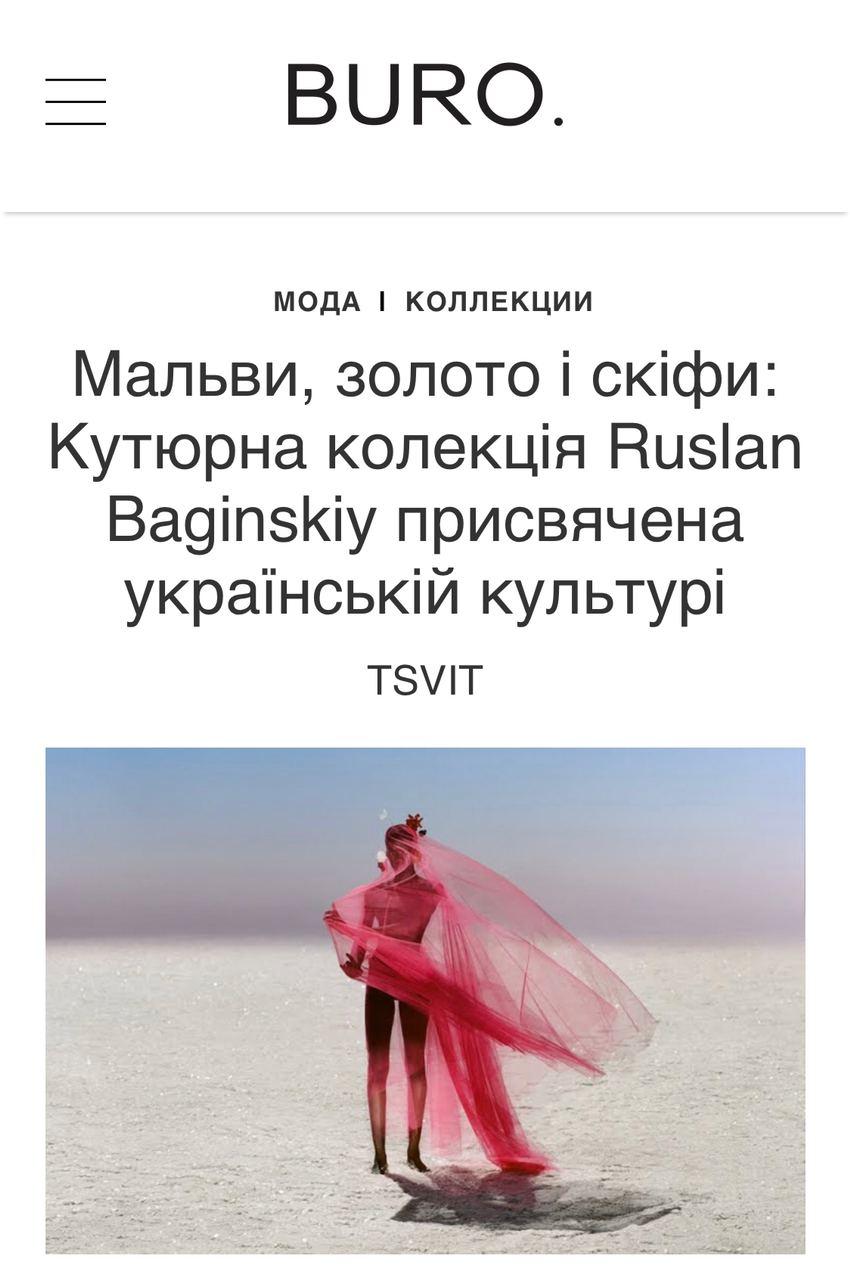 The poetic art project 'TSVIT' is a collaboration between the brand and two talented Ukrainian artists, photographer duo Synchrodogs and stylist Julie Pelipas. The TSVIT couture collection is a cultural experiment, the experience of restoring forgotten manufacture technologies that were considered archaisms, and their introduction into the modern agenda.







See our pictures on the streets of Berlin. The transcultural theater festival POSTWEST sought to bring together artists from ten countries who had developed twelve new plays especially for the festival. East or West? Post-West, post-East, post-EastWest? Does a shared cultural heritage lead to a similar historical awareness?






Our shooting for Numero Art is out!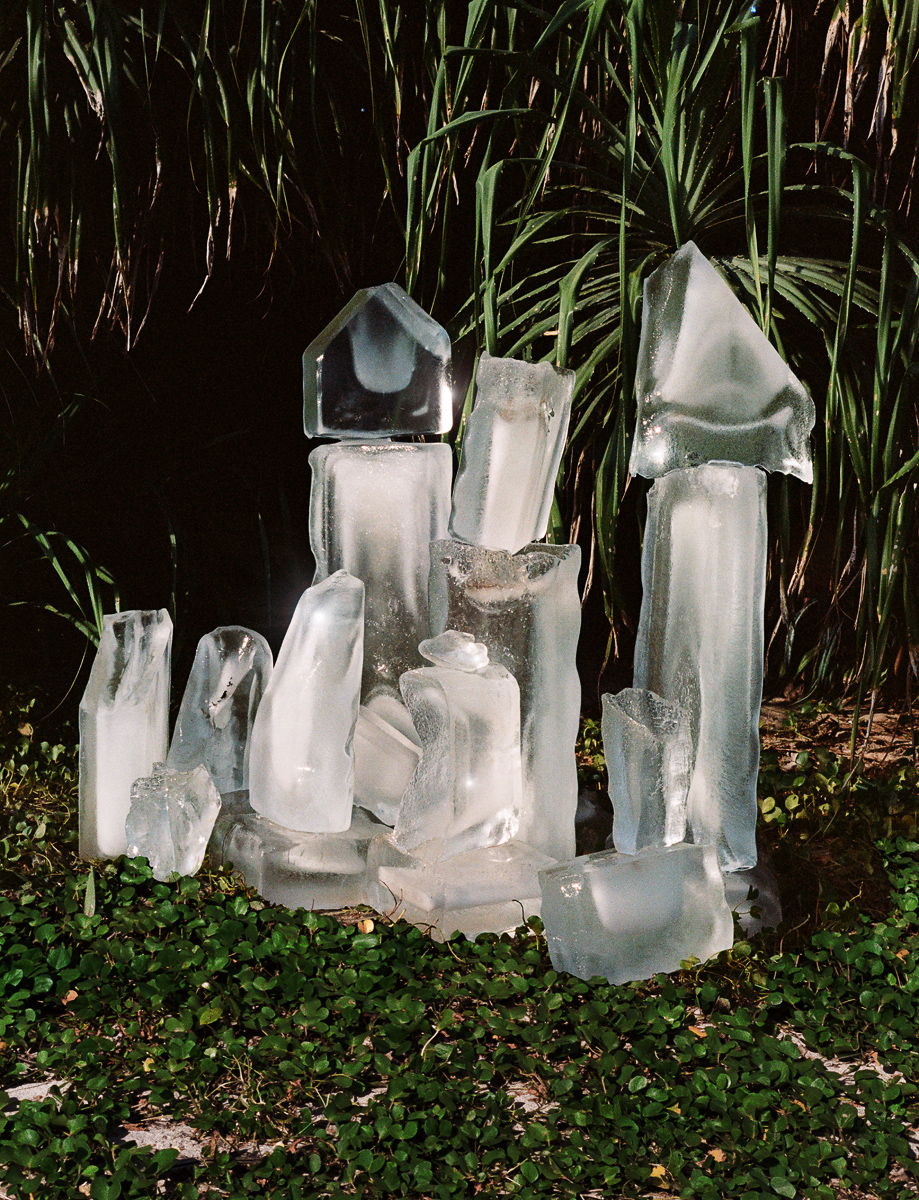 Numero commissioned us to create two pictures for last issue with topics Spring and Summer. For that we create self-destructive installation from 10 blocks of ice 50kg each on the beach of Sri Lanka. Printed alongside such artists as Dev Hynes, Cindy Sherman, Juergen Teller and many others.








What was Synchrodogs' role in the visual identity for WXAXRXP?

When working on the campaign for Warp's 30-year anniversary, we created a set of photographs that could informally be called 'tech vs. nature'. These became a kind of symbiosis of Synchrodogs and Warp identity in general.





Solo show of UKRAINA project in Jest gallery Turin, Italy opening, '19

Cardigan #2 group show in Agnes B gallery In Paris, Sep - Oct '19

This exhibition echoes the first snap cardigan exhibition held at la galerie du jour as part of Paris Photography Month 1986, two years after the gallery's opening. As the stylist, philanthropist and collector agnès b. noted on that occasion, "A while ago, I designed a cardigan for myself. I wanted a sweatshirt that opened in front with lots of snaps that evoke a Renaissance garment, a child's garment for grown-ups, or the other way round. Since then, it has sold and been seen on other people.

Synchrodogs presented in a group show with David Lynch, Gaspar Noé, Juergen Teller, Tim Barber, Lina Scheynius, Camille Vivier, Richard Billingham, Peter Sutherland, Kenta Cobayashi, Mark Cohen, Martha Cooper, Brigitte Cornand, Craig Costello, Lucas Foglia, Harry Gruyaert, Todd Hido, Go Itami, JIM JOE, Claude Lévêque, Sébastien Lifshitz, Ari Marcopoulos, Maripol, Annette Messager, Jean Pigozzi, Pierre Reimer, Hugues Reip, Paul Rousteau, Hayato Wakabayashi and many others artists and photographers.

Solo show Slightly Altered project in Dymchuk gallery Kyiv, Ukraine, Sep - Oct '19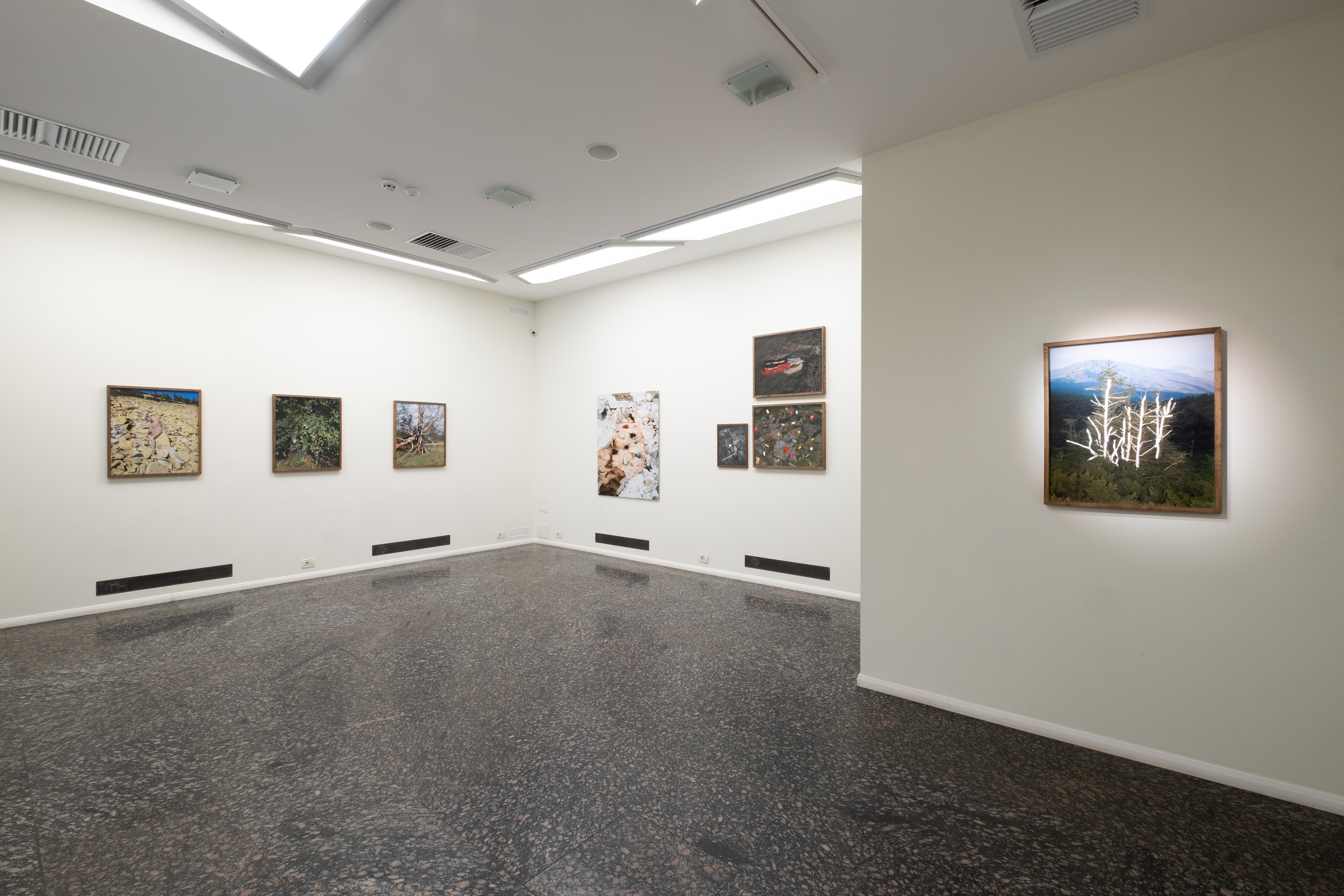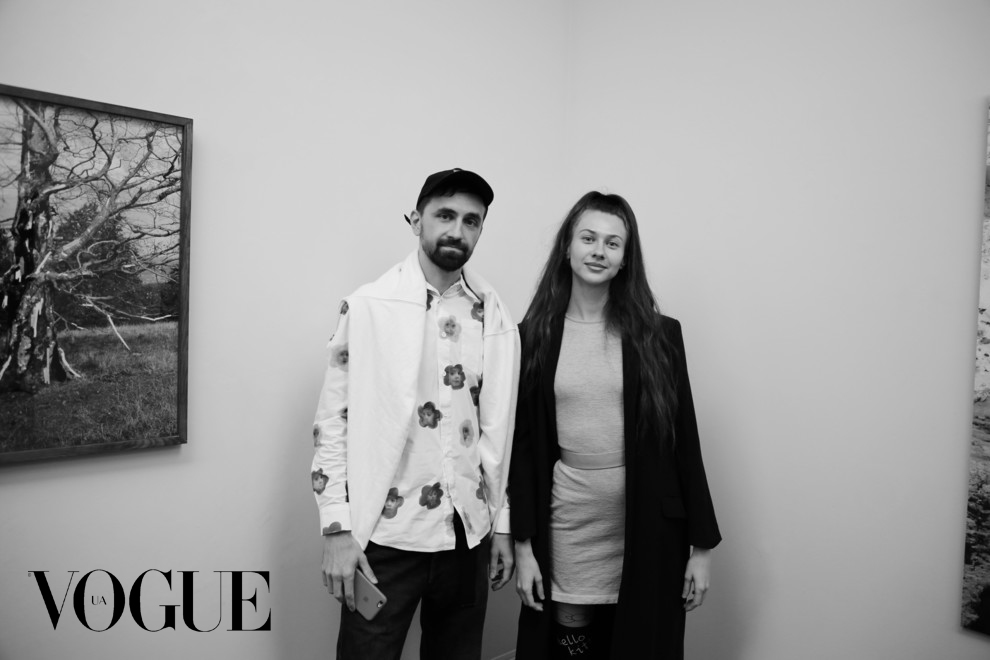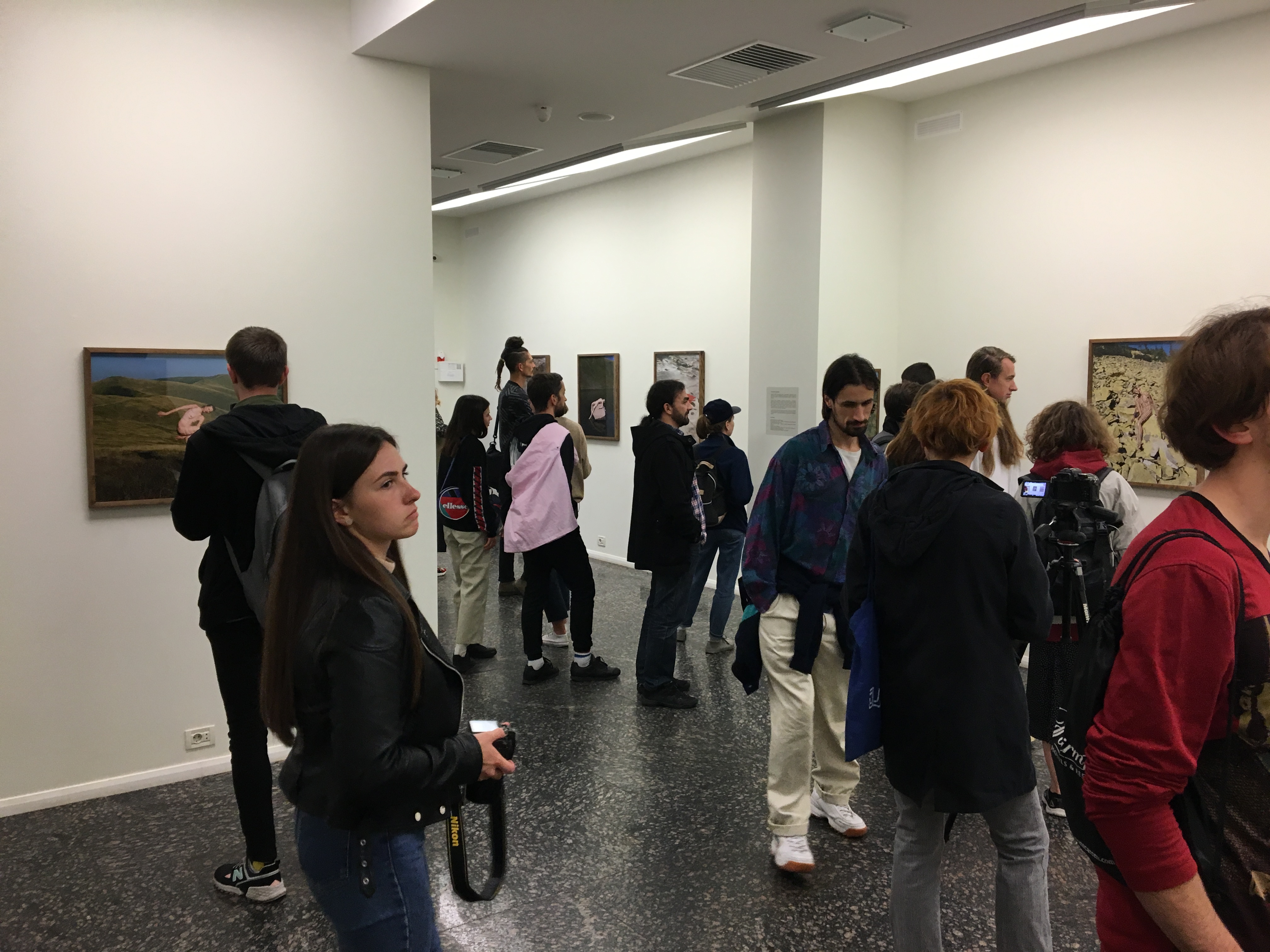 На фотографиях Synchrodogs природа холодна и безжизненна, одновременно с тем пугающе красива, несмотря не на что. VOGUE UA





Synchrodogs published in a book BODY

published Thames & Hudson, together with our works a lot of spectacular artists works printed there as well, including the work of Nobuyoshi Araki, Viviane Sassen, Cindy Sherman, Wolfgang Tillmans, Daido Moriyama, Sally Mann, Pieter Hugo, Juergen Teller.

One minute portrait for Konbini in Arles Photofestival, France, Jul '19

interview in french

OctOpen Art Week '19, Museo Civico di Palazzo Della Penna - Perugia, Italy

"Daring Youth"
is a 10-day exhibition exploring what it means to be young in times and contexts of increasing unrest and instability.
The show intends to explore different ways of expressing this inherent liberated spirit through the bold images of 6 talented and engaged artists under 30, born in Ukrainia and Moldova (Transnistria) and working internationally.

Do you think it's possible to recreate the entirety of a dream through photography?

It's almost impossible to recreate the dream precisely but even just a hint of it, like an image that's left in our memory after experiencing it, is an inspiration, a kind of draft, so to speak. By creating installations that are only meant to live for a single day and photographing them before they decay, we often reflect upon how much we — like everything in life — both alter our environment and are altered by it.


Palm* Photo Prize finalists, Theprintspace gallery, 74 Kingsland Road, London May '19

Giving artist talk during OFF festival, Barcelona, apr '19


Synchrodogs giving artist talk at Off Festival (Barcelona) - one of the biggest festivals of art and design , with artists such as Kim Pimmel & Erin Kim, Alex Daly, Amber Vittoria, Art&Graft, B-REEL, BOLDTRON, Mill, Chris Bjerre, David Carson, GMUNK, Luke Powell & Jody Hudson-Powell, Marina Willer w/ Pentagram, Refik Anadol, Will Macneil, Z BY HP and others.




Synchrodogs became Lensculture Visual Storytelling Award finalists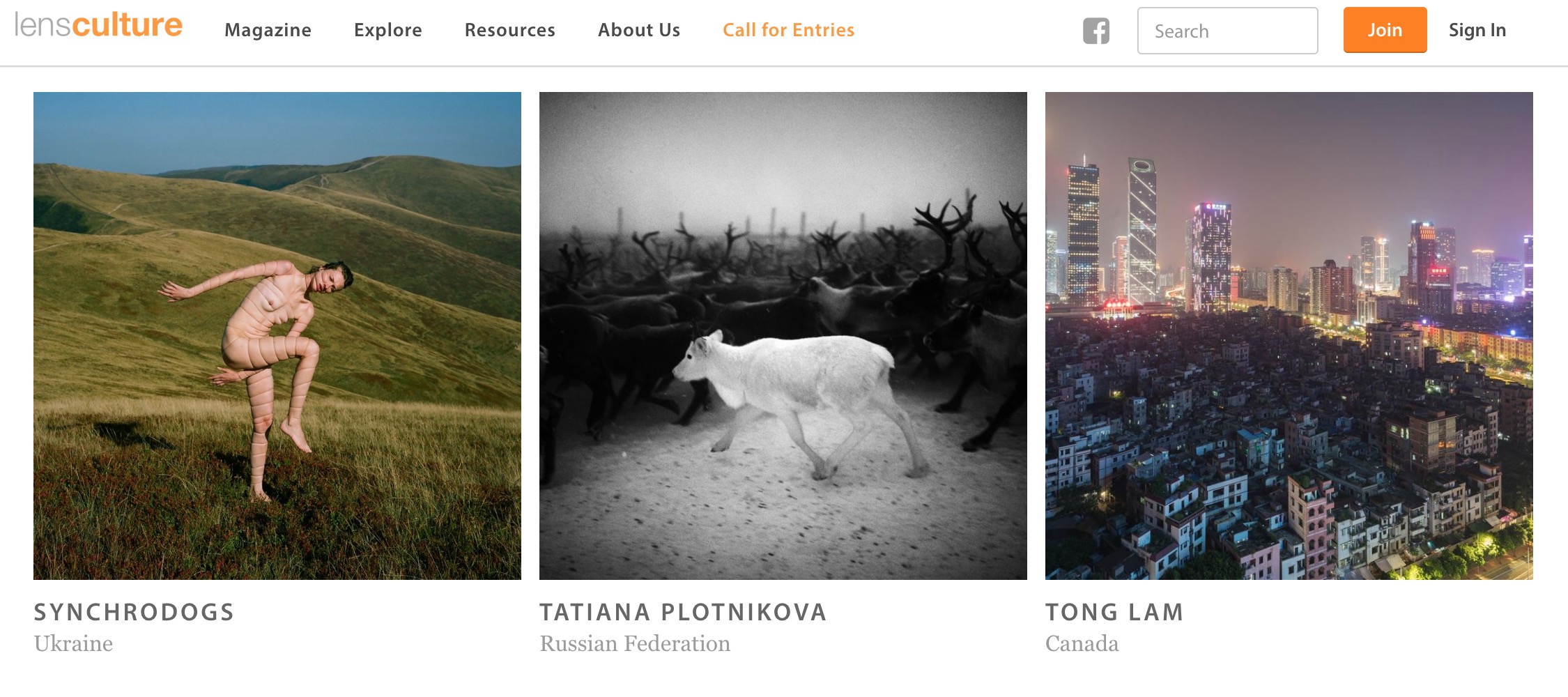 The state of our planet and the environment is a very deer topic to you that is often presented in your works evoking feelings and thoughts. What are the additional means you find useful or important to deliver the message or to make even a small change with the lack of information and knowledge with the masses?
Apart from giving awareness to some really important environmental issues, we always wanted our art to be inspirational for people in a way that would stimulate them to spend more time in nature and lead a less urbanized kind of life, that would be educational on some very subtle level where all people love nature to the extent of not willing to do any harm to it.
Synchrodogs became Feature Shoot Emerging Photography Awards winners '19

Synchrodogs take part in Format Festival 2019 in UK
Galerie Blanc, Montréal, Québec - Sainte-Catherine Street - Village, open space exhibition, '17